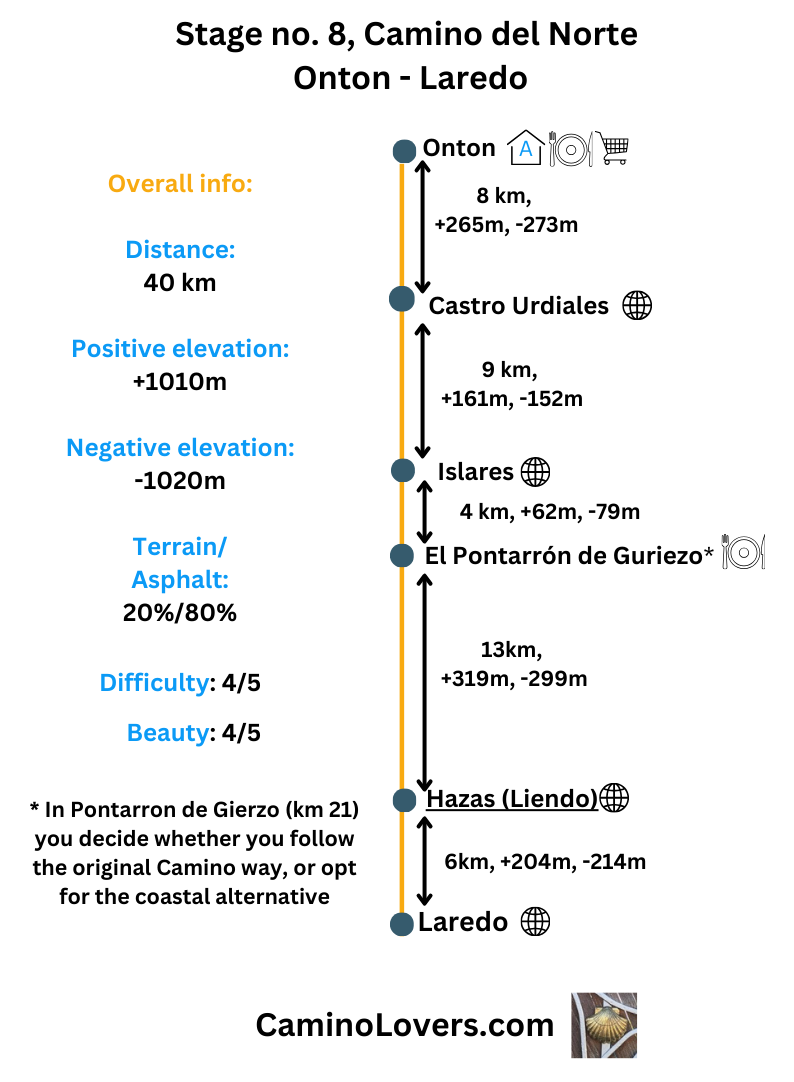 Basic Details
Starting point: Albergue de Peregrinos Onton (a donativo pilgrim hostel in Onton, run by nice people with a communal dinner, definitely worth staying at).
Ending point: Center of Laredo.
Link to online map: here.
Availability of alternative routes: Yes, and worth taking. The alternative route goes through a spectacular natural reserve at the edge of the ocean. Pristine beaches, cliffs, a mountain right at the edge of the ocean, and a short but steep part of the path you'll remember all the way to Santiago :). This alternative route is so good that we have a special page dedicated to it. You can check it out here. * Important note: Some signs and some camino guides say it is a dangerous way, and not good for pilgrims. But that's simply not true! As long as you follow the trail (which should be easy with our GPS file), and have at least a decent hiking condition, the trail isn't dangerous in any means. So do not get discouraged by those other guides, whose authors most likely never walked the path…
Distance: Official camino route: 40 km (download GPS here). Alternative camino route (over Sonabia and Monte Candina): 34km.
Elevation difference: Official camino route: + 1010m, – 1020m . Alternative route: +1005m, -1015m
Difficulty score: Official Camino route: 4/5. Alternative Camino route: 5/5
Beauty score: Official Camino route: 4/5. Alternative Camino route: 5/5 (the alternative route is no doubt one of the most beautiful stretches on the entire Camino del Norte)
Terrain/asphalt: Official camino route: 20%/80% . Alternative camino route: 45%/55% .
Elevation profiles for the routes

– Official camino route, chart generated by trackreport.net

– Alternative camino route, chart generated by trackreport.net
Advanced info about the stage
Trail marking: Now we're in Cantabria already, and to be honest, it is the province with the worst trail marking on the entire Camino del Norte. I do not know why, but it seems locals do not care too much about the camino. On several occasions arrows point to contradictory directions, and unless you have a good map in your phone or good sense for navigation you really do not know where to go. On the top of that the trail on the alternative route is marked only with black dots on rocks that aren't always perfectly visible. If you follow the alternative route (which I highly recommend for anyone in a decent shape), having a GPS of the trail, or at least some decent mapping application for the Camino, is a must.
Alternative route info: Yes, and worth taking, 100%. I won't elaborate on it too much, since we have an entire post dedicated to this route, which is no doubt one of the most beautiful parts of the entire Camino. Check it out here.
Natural places worth seeing: All beaches in the zone of Castro Urdiales, Playa de San Julian (see the video below) near Liendo. It is one of the nicest beaches of Cantabria, and since it is hard to reach by cars, it is never really busy. See the video below and consider yourself whether it is worth visiting it and the surrounding locations :).
Historical, architectural, and culinary places worth seeing: The abandoned mining locations close to Castro Urdiales, the Cargadero de Saltacaballo, Cargadero de Mineral de Mioño, and the Antiguos depósitos de mineral de Setares, are all worth a short detour from the Camino (typically less than 100 meters, some of the structures you can see directly from the Camino). From the architectural point of view, Castro Urdiales is a pretty interesting city, with a really nice old town and port, and, on the other hand, the ugly suburbs, formed by decadent "for tourism" architecture. It is one of those cities that you either love or hate :). For the lovers of churches, we recommend the blue church of Sonabia (on the alternative way), and the Ermita de San Julian (you can see it on the video above), which perhaps isn't itself super beautiful or interesting, but the location and surrounding nature is just breath-taking.
Camping/bivouac options on this stage: Finally, after a couple of stages (close to the big city of Bilbao) where camping was almost impossible, and bivouacking very tricky to say the least, pilgrims on budget, or those who simply love to camp, can breath easily, and enjoy their favorite activity–sleeping under the open sky, with no snorers nearby. For the camping, by far the best area is the plato high on the Candina mountain (on an alternative route over Sonabia). The approximate GPS coordinates for good camping spot are here. That's after you overcome the steep climb and are more on a plato. Please note that this is a beautiful mountain and the terrain isn't exactly flat... But if you look carefully you'll find a few fitting camping spots, and you can be 100% sure nobody will disturb you there in the night. I camp there myself once, so speaking from direct experience. Other than that, you can find a good (and more even spot) close to the Playa de San Julian, or the Ermita de San Julian. Here it can be more busy, especially in the summer (not very busy, but a few people will arrive by car each evening to see the chapel and perhaps also the beach) so if you decide to go for it, I suggest you to pitch the tent only when it is already getting dark. In terms of organized camping places (paid alternatives) you have the following options:
Dog friendly score: 3/5. Mixed stage when we talk about dogs. Some parts are really nice, with shade, water, trails. On the other hand there is a lot of road walking, especially if you follow the official Camino (and not the alternative route over Sonabia and Candina mountain). With dogs I recommend taking the alternative route (and a plenty of water for the dog). Laredo, the town where this stage ends, is dog-unfriendly, and you will find it close to impossible to get any accommodation that accepts dogs. Hence if you walk with dog, you better stay in one of the places before Laredo (for example camping outside or on one of the organized camping grounds).
Special remarks: This is a stage with a lot of variety, and many small detours worth taking. For example to the old mining locations close to Castro Urdiales, to the beach of San Julian (and also to some beaches in the zone of Castro), to some scenic viewpoints located just a stone throw away from the Camino, and so on. Hence I strongly recommend you not to rush this one. Book your albregue (or decide about a camping spot) in advance, so you can enjoy all the beauty and variety this stage offers. It is not doubt one of the highlights of the Camino, when we speak about variety and natural beauty…
Pictures from the stage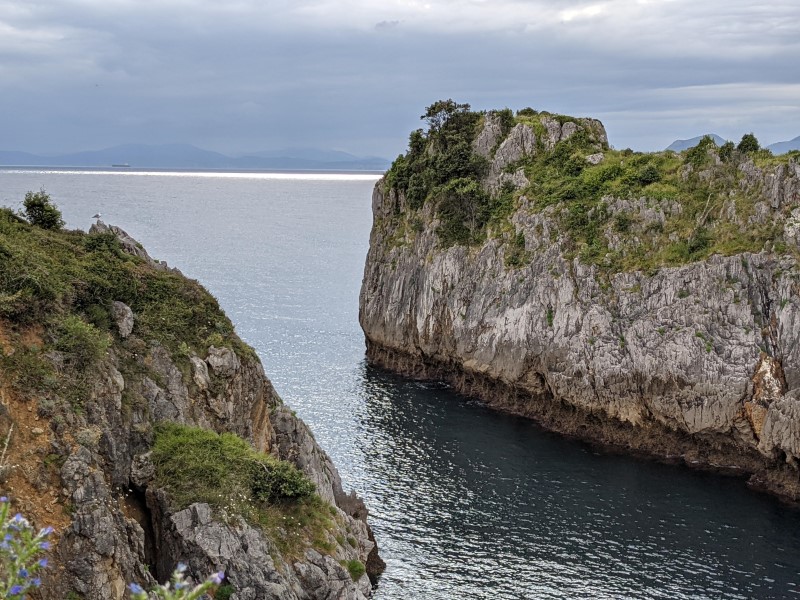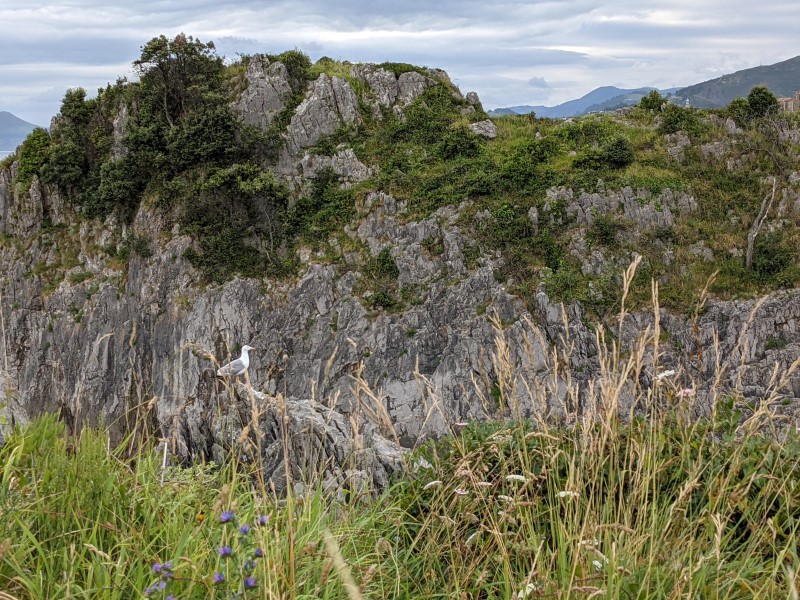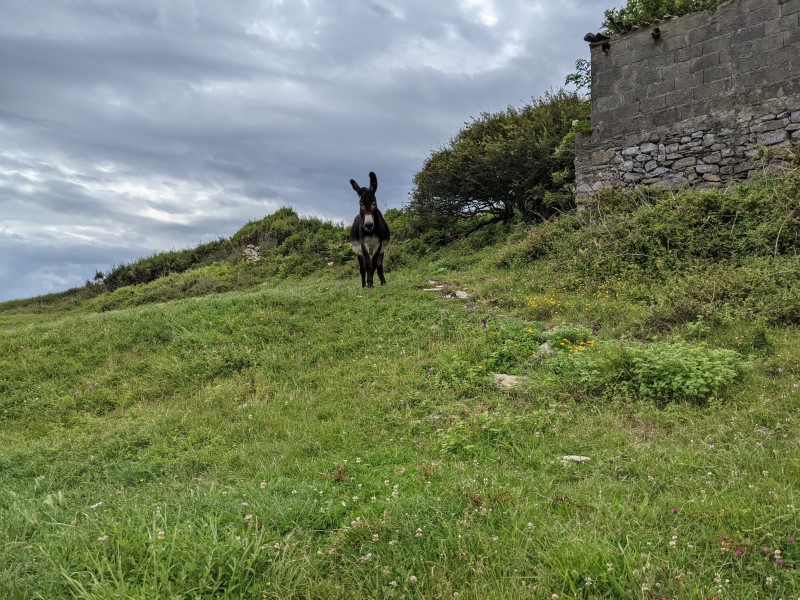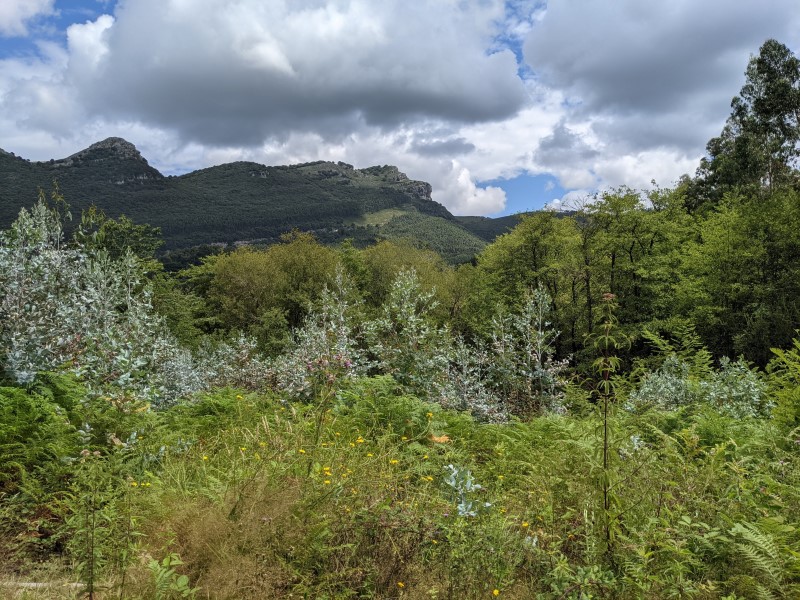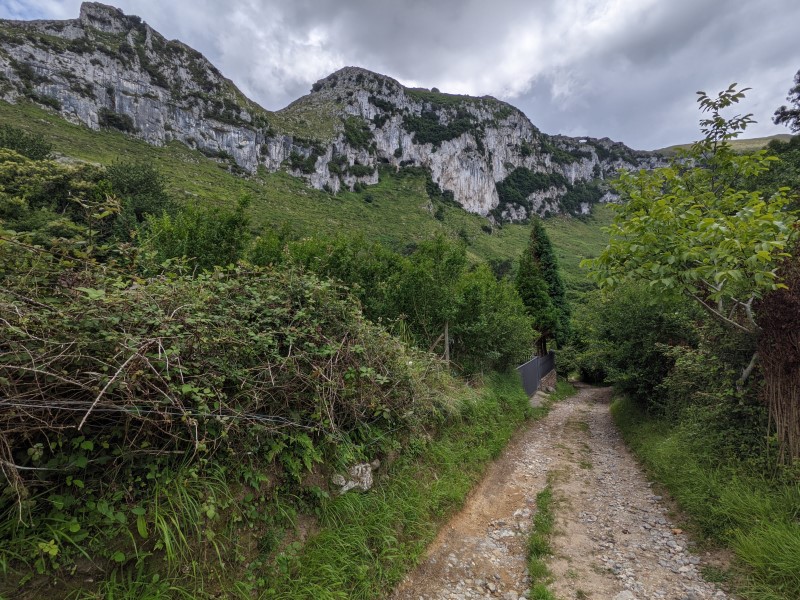 Few tips at the end
If you do not plan to camp outside, I strongly recommend you booking a place in Laredo in advance. There aren't many pilgrims places around town, and this is a long and beautiful stage. It is much better enjoying it without unnecessary nerves, knowing that you have a bed for the night and do not have to race with other pilgrims.
Next/Previous Stage